We build custom websites for A LOT of businesses. Most are well established multi-million dollar companies. They have existing website traffic and brand awareness. Most of these businesses work with us because they plan to invest thousands in advertising. In that position, it makes sense to do more complicated and expensive web design.
But there are a lot of businesses that are just starting out. Others have been around but haven't attempted much marketing or advertising so they never needed more than a basic website. I have had a lot of friends ask me about a website for their business. Most are in construction or they are sole proprietors (accountant, DJ, delivery service, etc.).
When they found out how much we charged for web design, they never asked again. I always felt bad I couldn't help them but understood that not everyone has a massive budget.
Solving the Problem of Cheap Websites
Well.. as of today I solved that problem. I had been working on this and just needed the right combination of software and strategies that would allow us to make an affordable service that actually helps get customers.
This is important. You can find cheap websites. You can hire someone overseas or use a website builder. Sometimes just have a friend build one. Unfortunately, just a website alone won't get customers. You need a strong local online business presence to get good leads.
So… we created a new service for the startup local businesses and companies that are on a limited budget. Our goal is to help them build a website and a great business presence that gets customers without the need to invest in a lot of advertising. In this article, I'll answer a few common questions you might have.
What is the difference between a $5000 website and $500 website?
What does every local business need to get customers?
How do you create a website at the lowest cost that still helps you grow?
The Difference Between Expensive and Inexpensive Local Business Websites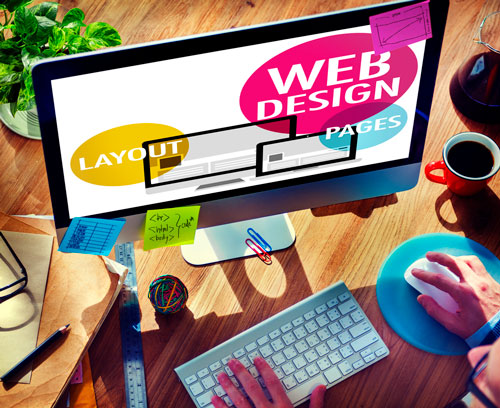 For a larger business, we tend to build websites on WordPress so we can use advanced technologies. These businesses often use sophisticated custom forms, online booking systems or complex integrations. Often these businesses are integrating CRM systems or a point of sales systems. Many of these businesses deploy full ecommerce stores. Other companies will set up a content marketing plan that involves hundreds of articles and a robust SEO effort.
These features and functionality take time and money. Advanced features require pro software that comes with licensing fees. The more software, the more you need to backup, update and secure the website. It cost thousands of dollars to set up the right way and usually over $100 a month to properly maintain. Obviously it costs a lot more to build a 50 page website than a 5 page website. If you are a business that spends $50,000 a year in online advertising then it makes sense to build custom advertising landing pages that improve lead conversion.
None of this necessary for a new business or companies with a limited marketing budget. These functions are not required for customers to find your local business. Yet, we constantly see marketing agencies suggest a full blown $5000 website with features you will never use.
What Every Local Business Needs
If you run a local business, a website is must. No one will take you seriously without a website and its almost impossible to get customers. You still need to establish a strong local online presence. Both of these play a big role in how customers can find you by ranking or showing up in the following places:
Google organic results
Google Maps
Bing, Yahoo and other search engines
Apple Maps and other map apps
Yelp and other business directories
Vehicle GPS systems
Facebook and other social media
The Basics of a Good Local Business Website
I've explained what an expensive website requires. Here is the minimum you want to include in a local business website.
Mobile-friendly and responsive so it adjusts to every screen size. Non mobile friendly or mobile errors are noticed by Google and immediately kick you out of mobile results.
The website should load fast. Excellent web hosting is inexpensive.
Optimize the site for speed. Use optimized images and good cache controls.
Need to explain your services using keywords that people search for.
Those keywords should be used in page meta data: headings, copy, image alt tags, page title and description.
The copy needs to be simple. Use short sentences and get to the point. No need to embellish. No need to pay a pro copywriter.
Spell check and grammar check. Get a few friends to do that for you.
Have a call to action on the top of the page. A big button that makes it easy to make a phone call, move to a form or submit a form. Small forms at the top of the page also help, but depends on the business.
Have multiple calls to action as the user scrolls down the page. Don't make them have to scroll back up to contact you.
Include your main location on all pages. Add a map if you have a physical location.
There are a few other tips and tricks we picked up over the years, but if you have these down, you will have a website covered. We recently started using some new web design software that was created specifically for local business websites. It doesn't have a lot of useless code for features you never use. So it makes it much easier and cheaper for us to build a custom professional website that is still optimized for Google, search engines and conversions. Without so much bloated code, the hosting is lightning fast. Here a site, I just built and moved to our new platform. (Speed is in milliseconds)

Local Online Presence
The website is half the battle. You also need to develop an online presence. These are the places on the Internet where your business is listed. This is where people find you. The big ones include:
Google My Business
Facebook Business Page
Bing Places for Business
Yelp
Apple Maps
Yahoo Business
Foursquare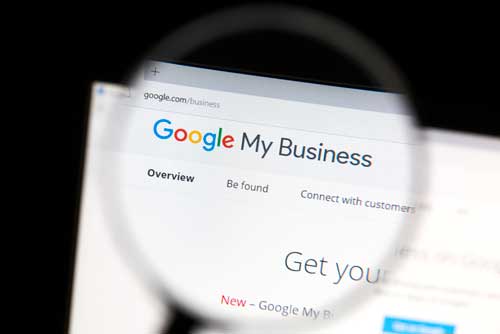 There are about 200 other business listings sites. Too many to list. There are about 30 that we consider large and the rest are fairly small.
Site links and accuracy are a ranking factor for Google. You aren't worried about getting visitors from these sites, though you will get some, especially Yelp and Bing.
We use software tools to write out optimized profiles for all of these listings. Otherwise it takes forever to login to each one of them one at time. We also use a syncing tool that allows us to make instant changes. If you don't use a syncing software, it can take weeks to get your listing changed.
Each of these listings give you an opportunity to explain your business, use your best keywords and upload media (photos, videos). So don't be quick and careless. Take your time and fill out every single form field and use as many characters as you can.
With good syncing software, the listings stay locked so no outsiders can edit your business profiles. There are rare cases where people try to mess up your business and edit the listing. This doesn't happen often but it can happen. The bigger problem is that these sites use data aggregators to help fill in the gaps and those aggregators will overwrite your business information if it is not synced.
Once you build your website and you are listed at these directories, you will have a solid online presence, but there is a bit more to it.
Maintaining an Active Presence
The few businesses that take their time to build a presence often make the second big mistake. They don't do anything else. They don't' touch their listings or post anything for years. Unfortunately, this makes you look like you're out of business. Google does not want to rank businesses if they think they could be out of business.
Google has the best data engineers in the world. They know everything. Google monitors your actions. The more active you are, the more they trust you are a thriving business. The more your business is mentioned, the more your quality score increases. Dead businesses don't do anything online and Google is in the business of ranking quality businesses, so they measure activity. Every month you should be doing the following.
Posting on Facebook and social media channels
Engaging with customers on your social feeds
Uploading photos to Google My Business and listing sites
Updating text in Google My Business and listings sites
Requesting customers to give you a Google or Facebook review
Quickly responding to reviews
Your online presence, reputation management, review generation efforts all help you rank higher. If you take this seriously, the cost is fairly low and results are fantastic. You won't rank #1 immediately but over time you will rank better, you will get more website traffic and you will get more customers.
How We Provide Affordable Local Business Websites
In order to make this affordable, we offer a variety of tools that keep cost down. We also spread the design cost over time so it doesn't cost a bundle up front. You can actually get customers as time goes on which helps you earn revenue to pay for the marketing investment.
Our complete system includes the following :
Complete web design
Inexpensive web hosting on fast servers
Website local SEO and on page optimization
Google My Business set up or claim
Google My Business optimized for conversions
Listings Sync Pro – Sync to 30 websites
Listings Distribution – Listings on 100+ aggregators
Customer voice tool – generate reviews
Reputation management tool – monitor social reputation
Social Marketing tool – post to multiple social media channels
One single login to see your website and manage your presence
Dashboard to view traffic and lead reports
New businesses will start getting customers. It will make it easy to manage monthly tasks and will keep all the important marketing data in one location.
Packages start at $119 per month for a 12 month commitment to cover the design and setup cost. That drops down after 12 months. Some businesses will choose to use that budget and apply it to advertising or other marketing.
We become your partner. With over 20 years of marketing experience, we have seen it all and can help guide your growth. We have every incentive to help you succeed so you continue working with us. We have dozens of clients that started out with small $100-$200 per month marketing budgets that are now over $5000 in marketing spend.
If you are just starting out or ready to start growing, we can help. For more details visit our affordable website service, visit the link below